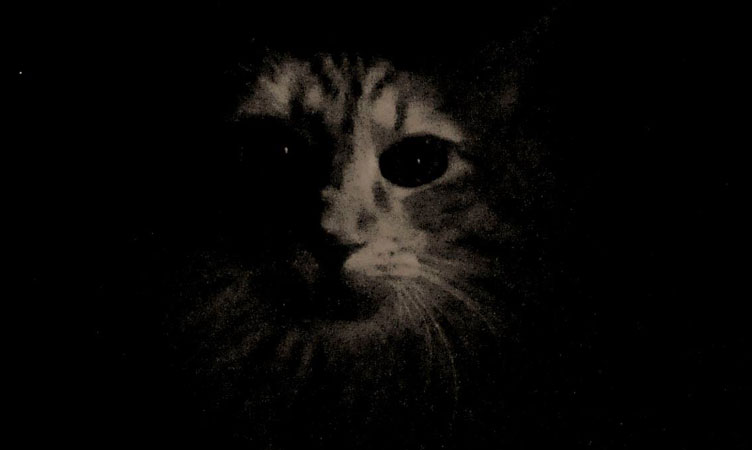 I was born a Fakir, or perhaps, I might have originated from a race of Tree people, at least that's what my twelve senses tell me.
Never in my entire life have I ever doubted the mysterious, the unexplained or the invisible. This fascination remains orbiting my soul and I have never lost faith in the 'mystical' aspects of life. I was the opposite of a skeptic- I was a believer ever since the day I stepped into the world.
Later, it dawned upon me, that there was something more, something far deeper than my conscience that kept me believing in the unbelievable. I delved into science and philosophy and later religion, desperately trying to connect the dots of this belief system that was not a part of my genome. The more I read the more engrossing the journey became, because in essence, science was also trying to explain the very same forces that bewitched me ever since my childhood. Of course, academia illuminated the curious young mind, but there was little it could offer in way of explaining the complexities of the soul. It also failed to provide satisfying answers to the existence of realms beyond the boundaries of the visible.
There are in life many incidents that cannot be explained. Some dismiss it as coincidence and others simply do not 'believe', either because they cannot fathom the reasons behind the shadows or they require some kind of proof. What if something happens in your life, a strange and mysterious incident for which there is no reasonable explanation? What does one do then? Live this life wondering? That incident will never leave you however much you try. It will haunt the mind, and if you happen to be a skeptic, the haunting will become even more persistent. Believing won't hurt you, it will just open up certain dormant neuronal pathways which will allow you to think 'differently'. Your perceptions are theresult of the cumulative programming of your grey matter to believe in what you think (or are taught to believe) is possible. What if you deprogram your brain and press the reset button? What will happen? A small example of this is 'dreaming'. You are relatively 'free' when you dream. You are uninhibited. All your senses are truly awakened when you dream- you can literally traverse unimaginable distances in this 'dream realm'. You can be anyone, be anyplace, and do anything in your dreams. You attain a 'magical' status in this dream realm. We all dream. So why can't we all allow ourselves to believe.
So what happens when you 'believe' in the unbelievable?
Uncluttering. Freedom. Spiritual progression. New forms of thinking.
It is our involuntary self.
Quite simple.
I will relate one such incident. It connects me irrevocably to the 'primitive purer' part of my existence. One, whichperhaps, willcarry me on to the next dimension.
Three months out of the year were spent with my grandmother in my motherland. It was a time when I was completely free. No school, no homework, no assignments, no peer pressure. I was young but my soul was not. I yearned for days when I could truly educate myself without the crutch of 'traditional schooling'. I needed to find out answers for myself. Here, at my grandparents place, I could pursue my road to enlightenment. The vast gardens, the beautiful Oak trees, the wildlife and the open skies. I was in heaven.
Every day I would take long walks through the cornfields, sit by the riverside, marvel at the ladybugs and take in the fresh air of nature. This was the kind of school that the world needed, I used to think to myself. An outdoor school would mean freedom from tradition. An indoor school meant boxing up your thoughts and compartmentalizing your dreams.
Every evening, when my grandfather returned from court, we would all sit in the veranda and eat corn that had been roasting on an open fire. The fireflies danced and the stars twinkled- they all become my teachers. My grandparents were interesting people and formed an intricate part of the mystical equation. My grandmother was an artist and poet and my grandfather understood the power of numerology. Hence, my outdoor school was certainly a unique one.
It was designed for me. We all have the choice to design our own schools.
Every evening, three beautiful cats, one black, one white and one beige-brown kitten, would come and sit by my feet. Soon they became my wild friends. They emerged from the darkest spot from behind the grand Oak at the edge of the garden and disappeared into the mist when nighttime approached. Soon my new found feline friends started paying me daytime visits. I would keep a nice bowl of warm milk ready for them. They always appeared on time- they were never late and they did not forsake my friendship.
Often as I penned a poem, they sat beside me, purring softly, telling me to never stop writing poetry, because poetry fed the soul. They soon became my mystic teachers- I knew this fact by the way they appeared every time I was engrossed in thought. The three cats stayed with me until the end of summer. My heart was heavy because they had become my spiritual companions.They were always there for me and we had established our very own forms of communication-cross species telepathy. I was sad to leave them but I knew they belonged to the garden, I could never deprive them of this freedom.
And so, I returned to my adopted land, far away from my outdoor school and back to the indoor one. I wonder if one learns anything at all in this indoor school? We are taught to unlearn rather than learn. We are taught to compete, to be ambitious, to prove ourselves and our worth in these indoor schools. I wonder, if what we call a 'school' is really that? Or is it a place where our minds are cloned to behave inacertain way, desirable to society and the norm?
One day my mother received a call from my grandmother. I instantly ran towards the phone, I had to ask my grandmother if my three cats were ok.
She informed me that even though she still keeps a bowl of fresh milk out on the porch for them- they have vanished. She specifically told me that they all left the very sameday I did.
At the time, I was rather confused and mystified. This made no sense to me. Why did they stop visiting my grandparent's house when they could still get fresh milk?
Now, years later, I often wonder that perhaps the nice warm bowl of milk was just an excuse. The real reasons were far more mysterious than our simple human understanding. They were my spiritual teachers and they were part of my outdoor school experience. They taught metaphysics, esoteric studies, meditation, compassion, love, and tolerance. No human teacher ever taught me that. Yes, they were my teachers and when their student left and the school was shut down, they left too.
This tale might seem amusing to many, some of you might be smiling inwardly, but the tale of the three cats remains etched upon my conscience forever more.
Do you believe?
'The Three Cats'