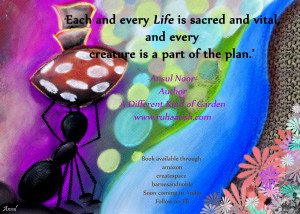 Books available through
www.amazon.com
www.createspace.com
www.audible.com
www.itunes.com
Ansul Noor © Copyrights reserved
Spread the Love
Heart Split in Two is the first poetry chapbook by Norberto Franco Cisneros, The Elder Poet. As an active member of the Sedona Poetry Salon, Norberto honed his writing and poetry skills, especially after a devastating stroke paralyzed his whole left side. Soon his unique view of the world began to attract attention. From a wheelchair he competed at poetry slams, even winning second place at several of the events. He also gave readings at other poetry functions, always bringing his unique voice to the audience. Soon he was encouraged by fellow poets to publish a chapbook of his work.
He is also an accomplished artist and musician. Kindly contact us if you want to purchase his unique art or you wish to purchase the paperback book HEART SPLIT IN TWO.
If you want to read other riveting books by Norberto Cisneros, do visit http://www.amazon.com/One-Boys-Fantasy-Mans-Reality-ebook/dp/B00FL8LR6M/ref=sr_1_2?ie=UTF8&qid=1420495785&sr=8-2&keywords=norberto+cisneros
Books by the Author:
One Boys Fantasy, A Man's Reality
An Old Man's Unforgiving Life 
Available on www.amazon.com worldwide.
Ansul Noor © Copyrights reserved
Spread the Love