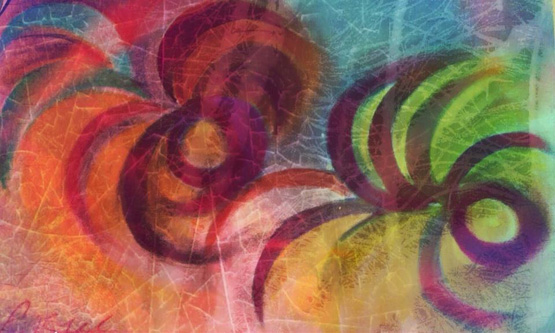 Each time I look at you, I see life and after-life.
This is not the last station but one of many.
At each stop, we change into fresh new clothes and begin a hearty conversation.
And soon, our next stop arrives, and the cycle continues.
There is so much to talk about that we forget to count the seconds only the moments matter.
And never does a dull second cross the hours, even if lifetimes separate us.
Just now I was laughing, but suddenly tears roll down my cheeks, like an unpredictable rainstorm,
becoming a river of memories, that gently flow through my veins,
keeping me alive and ready for the next change of clothes, and pining for new conversations.
This journey is such a great adventure where nothing is certain but small honest moments we've shared spontaneously.
No planning, no hurrying, no reservations, just riding, talking, loving purely and laughing.
Ah yes, in tears or joy keep laughing for it's the laughter that will carry us to the next stop.
Each time I look at you I see life and after-life.
What shall we talk about today?
I've donned a fresh new layer of clothes but my soul is the same.
The next stop is here.
Let's begin again.
Poem By & Copyrights Ansul Noor