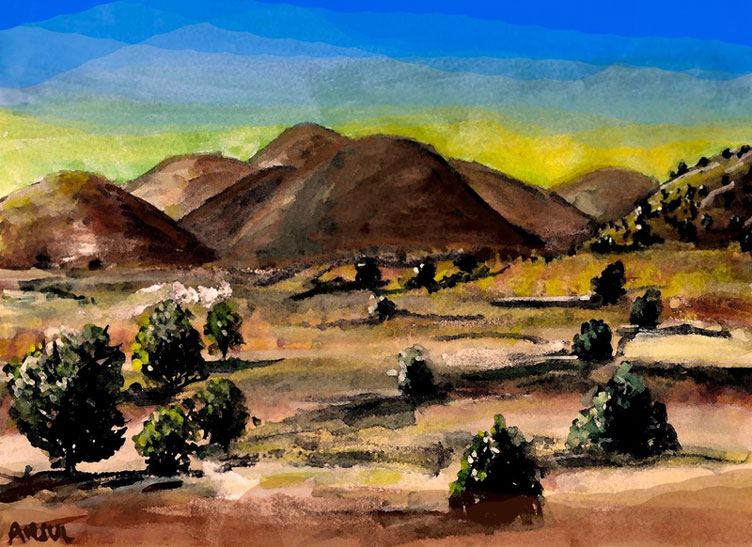 Long long ago in the times of the shifting sands and whispering desert winds, there lived a majestic king with his four wives in a dazzling ancient city of a bygone era.
He loved his first wife more than his life and lavished her with jewels from the highest mountains, satins and silks from far off lands and other exotic treasures beyond imagination. There was no gem or precious Attar that she did not own. She was also given the most luxurious and ornate castle to live in. She spent her life in decadence and splendor.
He loved his second wife more than anything and could never be without her. He took her with him on all his travels to other lands. She accompanied him everywhere and both were inseparable. She was given a splendid castle adorned with the most breathtaking garden that existed.
He respected and admired his third wife very much, and did not make any decision without consulting her first. She accompanied him to all important meetings, announcements and proclamations. The king did not budge unless he had her approval. She resided in a stately mansion with a fine stable.
Now the fourth wife, well, the king did not love her one bit. He had forgotten she existed. She became his shadow; a nameless, faceless, voiceless speck of existence. She gradually became forlorn, frail, lost her health and sat in the corner of a bleak and cold room that had no windows. Her clothes were tattered, her feet fissured, her limbs skeletal, her face like a pale sheet, the color of a waning moon. She lived in that bleak unforgiving cell all her life. A dark damp room where pockets of musty air hung listlessly.
But she loved the king most of all and she loved him selflessly.
Years swept by and king was now an old sickly man. He knew his time of death approached like a wolf waiting eagerly upon a wounded prey. But he was scared of being alone and unloved. So he declared that when he dies, his body must be buried with one of his wives, so that he won't be alone and unloved.
He asked his first and most beloved wife if she wanted to be buried with him.
She vehemently denied and said that she can never give up this grand lifestyle and be expected to lie under a pile of dirt! She further added that she will immediately remarry after his departure from this world.
The king was heartbroken beyond words.
He asked his second lovely wife the same. She shook her head disapprovingly and told him that this was impossible as she still has many more lands to see and discover and it would be such a waste of time to lie under that very same spot with him for eternity. She scolded him for suggesting such a vile and selfish thing!
The king sighed and quietly left.
He now approached the third most respected wife and asked her the same. She was sympathetic and for a while, reflected thoughtfully upon his question. After a brief pause she told him that she will agree to be with him and give him company after his death, but only till the edge of the grave, not within it. In a demure and gentle manner, she told him that his idea was highly impractical, one that would result in the premature end of a useful life- namely hers. Also, there must be someone to look after the internal and external affairs of the kingdom once he is gone. But she agreed to do her best, make all the necessary burial arrangements and be by his grave side until the dark earth envelops him.
The poor king said nothing, but looked gaunt and rather hopeless.
He slowly retreated to his castle- and was now a completely broken man.
A tiny, faint voice from far away drifted up and through the marbled hallways and was heard by the king.
"I agree to be buried with you my beloved husband, I cannot imagine this life without you, and it will be my greatest joy to lie eternally beside you."
The king hurried towards the voice and to his horror saw a skeletal and wasted woman standing in one of the cells in the cold dungeons below.
She was his fourth wife, the queen he never bothered to know or love.
He looked at her and wept a river of tears. How foolish he was. All his life he neglected this sacred and loving woman. How cruel he was to let this kind, generous woman starve away in a cold dark cell. If only once he had looked her way. If only once he had given her a tender touch.
If only…
She was the only one who loved him purely. He wept until inner oceans overflowed, but alas, it was too late.
The king died the next day and his fourth wife was buried next to him.
But she was happy as she lay beside him forever more…
First Wife:Your Body
Second Wife: Your Heart
Third Wife: Your Mind
Fourth Wife: Your Soul
An Adaptation of a Parable